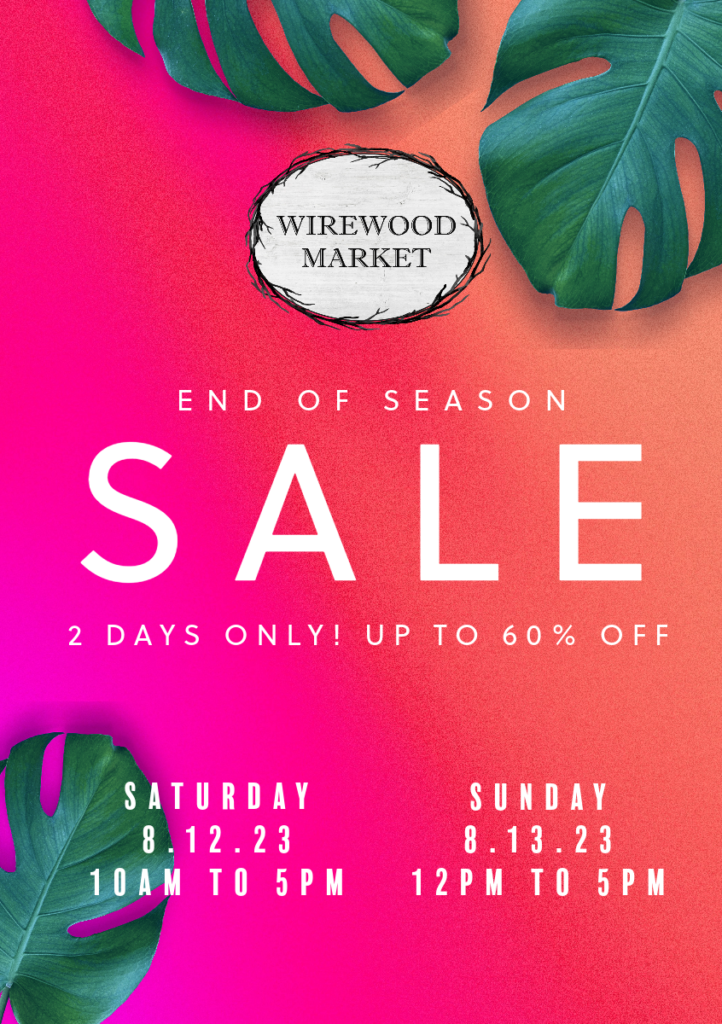 Wirewood Market August 2023 sale!!
After many trips out of state, a hundred house calls and myriad other buying opportunities the back stockroom gets so full of inventory, projects, and so on that we find it hard to walk! We've decided that it's time to "Clean House"!
For the first time ever, we are opening the back room to the public and inviting you to take advantage of our bit of hoarding.
Everything in our stockroom will be priced at 50% off on Saturday, 60% off on Sunday! We need to make room for all the new inventory coming in for our Fall Open House.
Come take a peek at the inner workings of Wirewood Market!
All of our vendors will be participating, with discounts on selected items in their showroom spaces as well.
This is our one sale for this year, so you don't want to miss it!